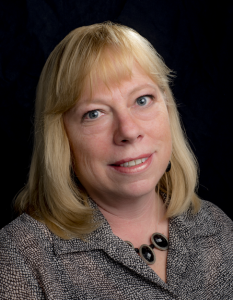 Change doesn't come easy to human beings. We are creatures of habit and routine, and regardless of how you've arrived at a place in your life where you need to effect change, the road back to a healthy life will be a journey. I know, because I've been there. In 2012, I was diagnosed with breast cancer.
I'm now free of cancer, and although it took the work of many incredible medical professionals to help me achieve that, the journey that I took to get from there to here would have been far more difficult without the benefits of hypnosis. I used hypnosis to empower myself, to help me get through the toughest hurdles of treatment and to keep me strong and focused during my road to recovery.
The process to winning any health battle hinges on the patient's fortitude. This can be made even more arduous when the patient is overwhelmed with many of the feelings that come along with medical problems- in particular, the feeling that you have no control over what is happening. I've used self-hypnosis to conquer those feelings of helplessness, and I can teach you to do the same. These same techniques can help when enduring painful procedures and other areas of strain that often accompany health issues.
Kate's Qualifications:
---
Kate has a Bachelor of Arts degree in Psychology, a diploma in Addictions and Community Service Work, and is a member of ARCH Canada. She is also a member of the National Guild of Hypnotists, a former associate member of the Ontario Association for Consultants, Counsellors, Psychometrists and Psychotherapists (OACCPP) and has received certification in pediatric hypnosis and sports performance enhancement.
Bringing the Best, From Inside to Out
For athletes of all stripes, it can come as a surprise to find that performance, like so many other facets of our lives, is not solely dependent on one single aspect of who we are. Your mind is just as, if not more important than your body in so many pursuits that most would consider to be a purely physical enterprise.
Using hypnosis, I can guide you to become more confident as an athlete. You can learn ways to achieve 'the Zone' easier and with more focus, leaving behind the doubts and second-guesses that keep you from intuitively accessing reservoirs of ability that enhance performance.
Many sports players, both amateur and professional alike, will say that they play best after a certain ritual has been completed- wearing a lucky charm or piece of equipment, or perhaps speaking to someone they love before a big event. It's no mystery where beliefs like this come from. As human beings, we are pattern-seeking animals and we like repetition. The concept of the 'lucky' aspect of these rituals is where the problem lies.
It should be clear at this point that hypnosis is no 'lucky charm' to guarantee success without work. My question is this: is taking time to yourself to run through self-hypnosis or meditative exercises any different than stretching before an event? No; your mind must be as limber and focused as your body in order to truly excel at any physical pursuit. Overcoming fears and doubts is just as important as working out the muscles of your body to eliminate soreness and stiffness if you want to see a marked improvement in your ability to compete.
Take Control of Your Life
My approach to hypnosis is non-judgmental, empathetic and client-centred. My goal is to help you achieve your goal; whether that goal is mastering an addiction's power over you, becoming the best athlete you can be or simply trying to improve yourself and live a happy, successful life, hypnosis can help. Together, we will design a step-by-step program plan that will help you achieve the specific results you desire. Change can be difficult, but the tools are here to help you.