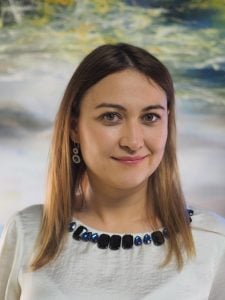 I'm Adina Nistor, and I am here to help expand your self growth experience at The Morpheus Clinic for Hypnosis. I have a M.Sc. in Health Psychology and a M.A. in Counselling Psychology. For many years I have been in the search of therapeutic approaches that work effectively and that suit the immediate needs of my clients. I am experienced in working with Substance Use Disorders, Personality Disorders and Anxiety Dysregulation. I am a Registered Psychotherapist (Qualifying) with the CRPO.
My role as a Psychotherapist at Morpheus is to offer an exploration of your anxieties, depressive symptoms, emotional numbness and/or other stress-related discomforts in order to maximize your mental and emotional health. In my approach I allow you to assess your feelings safely in order to access the root cause of your problem. This is important as it gives room for the healing process to take place.
In my approach I use a combination of cognitive and mindfulness techniques in order to maximize your chances of growth.
In your sessions with me, you can expect that:
You will receive a free and full assessment of your life trap(s), which sheds light into repeating patterns that keep you stuck and unhappy.
I will guide you towards accessing the true expression of your core self.
I will always respect your choice of direction on your journey.
Ultimately, I strive to help my clients to live mindfully and become the leaders of their own lives.