Our Secrets of Results-Based Hypnosis home-study DVDs lets you benefit from the same content-rich training that professional hypnotherapists receive at our centre. These classes are based on our principles of results-based hypnosis, which is an approach to hypnotherapy that focuses on tangible results in the real world.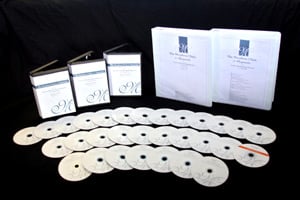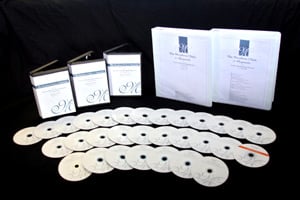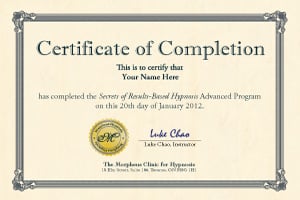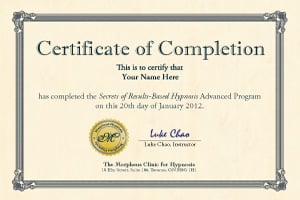 Foundational Program: How to Hypnotize 101
Our Foundational Program is suitable for a casual student who wants to learn how to hypnotize other people, but does not intend to become a professional hypnotherapist.
Learn how to hypnotize using progressive relaxation, Elman-style and instant inductions.
Learn how to displace resistance before it enters the client's mind.
Learn powerful deepening methods.
Learn how to write hypnotic suggestions that work.
Learn how to test for hypnotic depth and ensure the client is hypnotized.
Learn the crucial attitudes that take you from doing hypnosis to being a great hypnotist.
Watch eight demonstrations of hypnosis techniques in action.
Listen to three sessions on CD.
The Foundational Program contains 9 video DVDs, an audio CD and a 33-page manual and costs only $249 plus tax and shipping. You will receive your Certificate of Completion after you have watched the entire program. Click here to view the Foundational curriculum (volumes 1–5).
Advanced Program: For the Hypnotherapist
For a student who already knows the basics of hypnosis, or for the hypnotherapist looking to upgrade his or her skills, we offer an Advanced Program that continues the Foundational Program.
Learn how to use age regression safely and effectively to resolve root causes behind emotional issues.
Learn how to use chair therapy to help clients reach forgiveness and move on from past grievances or mistakes.
Learn how to use parts therapy to resolve inner conflict.
Learn how to structure a hypnosis session or program effectively.
Learn how to use NLP techniques to make your hypnotherapy sessions more effective for more clients.
Learn the conversational hypnosis language patterns of Milton H. Erickson.
Learn how to induce esoteric states such as hyperempiria and the Esdaile state.
Learn self-hypnosis techniques and how to teach self-hypnosis to clients.
Learn how to build and market a hypnosis practice—and the amazing story of how The Morpheus Clinic for Hypnosis attained profitability in five months.
Learn the common ethical issues that affect you as a hypnotherapist.
Learn how to work with common client problems, such as weight loss, smoking, fears, phobias, getting over past relationships, sleep issues, erectile problems, pain management, sales motivation, test anxiety, stuttering and more.
Watch twelve demonstrations of hypnosis techniques in action.
This 20-DVD program and 46-page manual costs $499 plus tax and shipping. You will receive your Certificate of Completion after you have watched the entire program. Click here to view the Advanced curriculum (volumes 6–17).
Full Program: For the Dedicated Hypnotherapy Student
For the student who wants to learn it all, we offer a bundle of the Foundational and Advanced Programs together. This set contains 29 DVDs, an audio CD and a 79-page manual for $699 plus tax and shipping—a discount of $50. Completing this program entitles you to both Certificates of Completion. Click here to view the full curriculum (volumes 1–17).
Note on Payment, Shipping and Tax
We take secure payment using PayPal and accept all major credits cards. Prices are listed in Canadian Dollars, which are approximately on par with U.S. Dollars.
Flat-rate shipping will be added at the time of purchase. We ship internationally. If you reside in Toronto, you can eliminate the shipping cost by picking up these DVDs directly from our office.
13% HST will be added for residents of Ontario. Import duties may apply if you are ordering internationally.