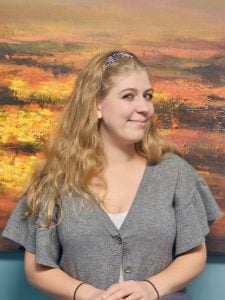 Mara is the weekday Client Care Coordinator for The Morpheus Clinic for Hypnosis. Mara has an honours undergraduate degree in English Literature and post-graduate certificate in Publishing (so she knows her way with words!)
Mara is here to make sure that clients have an informative and pleasant visit every time they come in.
When she's not organizing the day-to-day of the clinic, she's at home reading, spending time with friends, or jumping headfirst into an extreme sport.