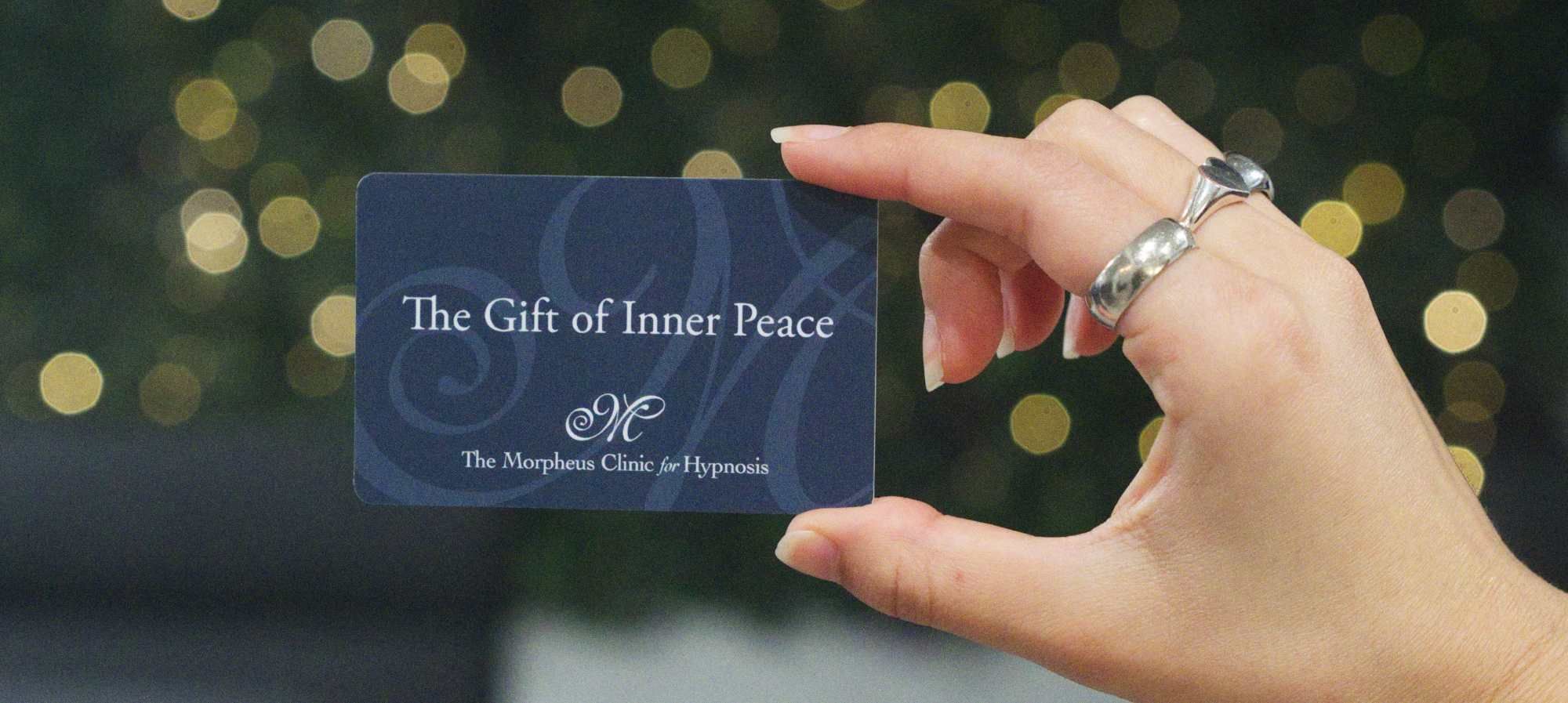 Help a friend or family member to start on a new path, or to find some inner peace. Our tastefully designed gift cards can pay for a single private session or multiple group hypnosis sessions (with tax included), or for custom amounts from $50 to $2000.
For the 2022 holiday season, we offer physical, plastic gift cards as shown above, which can be purchased at our office. Alternatively, you can order electronic gift cards through Square, to be delivered by e-mail, by clicking here: https://squareup.com/gift/JT3ZT3CTJB0GN/order
Gift cards never expire, and even when our rates increase in future years, pre-paid sessions lock in our current rates. Below, you will find alternative designs that are offered by Square.