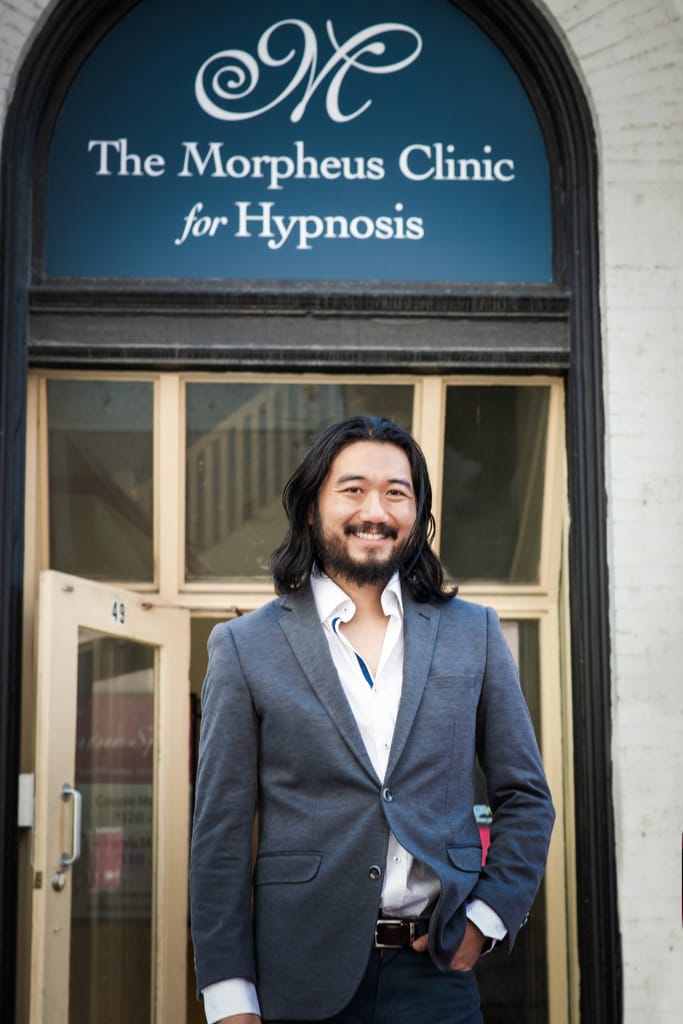 As the founder of The Morpheus Clinic for Hypnosis, I've been practising hypnotherapy full-time since 2006. That was two years after I graduated from the University of Toronto, where I majored in English literature and double-minored in biology and semiotics. Today, I am a Consulting Hypnotist and Certified Instructor with the National Guild of Hypnotists, as well as a passionate advocate for hypnotherapy as an emerging profession and non-pharmacological interventions for mental health in general.
My approach to hypnotherapy can be described as thoughtful, pragmatic and human-first. Although I'm informed by a variety of different approaches and schools of thought, I only practise the direct kind of hypnotism that works through the practitioner's verbal suggestions, since I believe it's the fastest and least painful route to change for the cases that we see.
My worldview, which provides a framework for the suggestions that I make during client sessions, is strongly influenced by the philosophical traditions of humanism (belief that human beings are essentially good, by virtue of our reasoning and compassion), stoicism (finding happiness by living a virtuous life and focusing on that which you can control) and empiricism (letting our beliefs be based on observable evidence). For the philosophy buffs, my morality is fundamentally Kantian, or in other words, universal. I am not religious and my hypnosis practice is not a spiritual one, but privately, the secular aspects of Taoism and Zen Buddhism resonate with me.
Understand My Thinking
To learn more about my perspectives on hypnosis, you can read The Skeptic's Guide to Hypnosis, a manuscript I'm writing that's currently in an early draft. I share additional biographical backstory in my interview with Authority Magazine. For my views on mental health, please read my essay "To Promote Mental Health, We Must Teach It."
I share many more of my thoughts on my YouTube channel, which includes hypnosis sessions I've released publicly, and my TikTok channel, which has my thoughts about how to live a good life (no download or account is required when you use the web link). In addition, you can read my answers on Quora or subscribe to my podcast, The Hypnosis Nerd (found on iTunes, Spotify and Google Podcasts).
Watch Me Work
One of the best ways to understand my work is to watch me doing it. In 2021, I livestreamed a number of online hypnosis sessions with volunteers for our "15 Years at 15 Elm Street" event.
These unedited, unscripted and full-length demonstrations are accurate representations of what you can expect in a hypnosis session with me today. There are eight videos in this series; to watch the other ones, click on the playlist icon in the top-right corner.
Hear Me Speak
Here is a selection of my recent talks, where I speak about the profession of hypnotherapy and its methods, as well as how to live a good life, with or without hypnosis.