Essential Information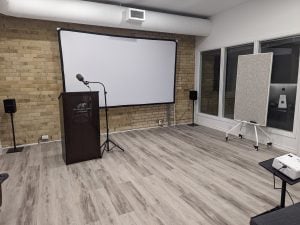 Our next class will start on Sunday September 25, 2022. It will run for nine consecutive Sundays, from 11 a.m. to 8 p.m. (with a one-hour lunch break), at 49 Elm Street in downtown Toronto.
The instructor is Luke Chao, who has been practising since 2006 and teaching since 2008. You can hear him speak on his YouTube channel and TikTok channel.
The cost is $1999 plus HST. Class sizes are limited and a deposit will be required to reserve your place. To register, please e-mail us or phone us at 416-556-4068.
What Do We Teach?
This course will give you a basic level of understanding in hypnosis, emphasizing practical experience under the supervision of one of Toronto's foremost hypnotherapy practitioners.
This Certified Consulting Hypnotist course is designed to provide a solid practical understanding of hypnosis, allowing you to enter the field as a confident beginner hypnotist. This course is also recommended for medical, psychological and social work practitioners who would like to bolster their current skills with this useful set of techniques.
Our nine-week course teaches you how to perform hypnosis in a hands-on, small-group setting. Twice-weekly evening classes or once-weekly weekend classes make this program easy to fit into your work schedule. Learn in a hypnosis clinic, not a classroom.
In this course, you'll learn a variety of hypnotic inductions, how to structure hypnotic suggestions, and protocols for working with issues like smoking, stress and overeating.
Richly informed by sixteen years of clinical experience, this training is distinguished by its fact-based, results-driven approach that's devoid of mysticism. The course content goes beyond the NGH material and includes advanced inductions, theory and techniques.
This course leads to a Certified Consulting Hypnotist certificate with the National Guild of Hypnotists (NGH).
Frequently Asked Questions
What makes your training different from other training?
The instructor is primarily a practitioner and makes most of his income through hypnosis sessions, not trainings. Further, we aim to take the mysticism out of hypnosis, preferring a naturalistic and empirical approach instead. Classes contain much discussion, demonstration and supervised practice, making it possible for you to gain confidence in hypnosis during the nine weeks of the course. You will have many opportunities to experience hypnosis and work on issues of confidence or motivation during the course. The longer timeline allows you more time for practice and review between classes. Finally, we train you to avoid script-reading by teaching processes and patterns instead.
What kind of students do you have in your class?
Most of our students do not have any prior training in hypnosis and come from all walks of life, but usually want to help others. When there's sufficient interest, we try to teach healthcare workers as a single group, which allows us to focus on more advanced or hypnosis-specific topics for this group.
Why join the National Guild of Hypnotists?
The National Guild of Hypnotists (NGH) is an American-based organization with a strong Canadian presence, and they are the largest and one of the oldest hypnosis associations active today. Hypnotherapy is an unregulated profession in Canada, but there are a number of associations that set standards for hypnotherapists.
What is the difference between a Consulting Hypnotist and a hypnotherapist?
Consulting Hypnotist is the title used by the NGH, while hypnotherapist is a generic title. Both titles refer to hypnotists who use hypnosis for behavioural change, as opposed to entertainment.
When will you know the start date?
Once we gather enough interest (i.e., at least six potential students), we will set the exact start date and contact potential students to for a $250 deposit to cover the cost of their training materials. We ask that you contact us to show interest even when specific dates haven't been set yet.
Where are the classes?
Classes are at The Morpheus Clinic for Hypnosis on Elm Street in downtown Toronto.
What will I get from your course?
The course fee includes the NGH's training materials (manuals, scripts, pendulum, CDs and DVDs). The lectures will be based primarily on the instructor's experience, with the course material providing a framework for the course, and covers the basics of how to perform direct-suggestion hypnosis. Most classes include time for demonstrations, supervised practice and discussion. After completing the exam, you will receive an NGH certificate and a one-year membership in the NGH.
What do I do after getting certification?
Most hypnotists work in their own practices, which means that your success will depend mainly on your business skills. This is an unfortunate reality that is not of our making, but which we must acknowledge so that we do not mislead our potential students. We occasionally develop new talent within our own clinic, but a placement is not guaranteed.
Based on interest (i.e., a six-student minimum), we may occasionally offer a nine-week advanced course as well as shorter, non-certification courses for specific topics available for students who have completed our NGH course. These courses are not normally available to the public, since our basic course lays the foundations for future courses.
What's the next step?
Please call our office at 416-556-4068 and ask to connect with the instructor, or leave your name, phone number and e-mail address. Our administrator can't provide much information about the class beyond what is written on this page.
Student Testimonials
I am incredibly grateful to have had the opportunity to broaden my horizons in Psychology through learning about Hypnotherapy. After completing my undergraduate degree in Psychology I was searching for a deeper education into practical therapies; which is what I found studying with Luke at the Morpheus Clinic. The world of Hypnotherapy has opened my mind to alternative therapy where people from all walks of life with a variety of personal difficulties can benefit and become better versions of themselves without pharmaceutical intervention. Being able to help someone by aiding them in understanding themselves through the power of the subconscious is a wonderful feeling. It lets you show people that they have the power within to help themselves. Luke provides a beneficial hands-on and interactive learning environment where everyone is welcomed and motivated to succeed and learn not only about Hypnotherapy but also about themselves. Luke is a great instructor who brings experience, open-mindedness and a highly responsive teaching style to the course.*
One of the most enlightening and hands-on experiences I've ever had

Learning hypnosis at Morpheus was one of the most enlightening and hands-on experiences I've ever had. I decided to study hypnotherapy after I have finished my undergraduate degree in psychology. After my degree program ended it felt that I have spent years being bombarded by psychological theories and no practical helping skills. Learning how to hypnotize has not only taught me how to approach clients in a therapeutic way, but it has also given me a much deeper perspective, the power of the subconscious mind. Looking back at the course, Luke did a magnificent job in laying out the basic concepts, the main beliefs and therapeutic practices in hypnotism. His straightforward and matter-of-fact teaching style has made the course easy to follow and it has provided me with the backbone of my current approach to hypnosis. His interactive exercises has provided me with the practical knowledge and confidence to continue to pursue my dream in making a difference in people's lives.*
I really enjoyed the course

Luke's teaching style was great! I appreciated his patience, his positive reinforcement, and his sense of humour. I really enjoyed the course and have recommended him to friends without hesitation. Many laughs throughout the course which made it enjoyable. My dad greatly benefitted from my help!! Thank you Luke!!*

— Shelley Walker (Pickering)
Disclaimer
* Our services do not constitute medical care, psychotherapy or psychological advice. The results described on this site, including testimonials, represent the ideal outcome and might not be achieved by every student. Your ability to learn hypnosis will depend on your eagerness to learn, willingness to do homework, verbal facility and other factors.