Learn how to hypnotize your friends for fun and relaxation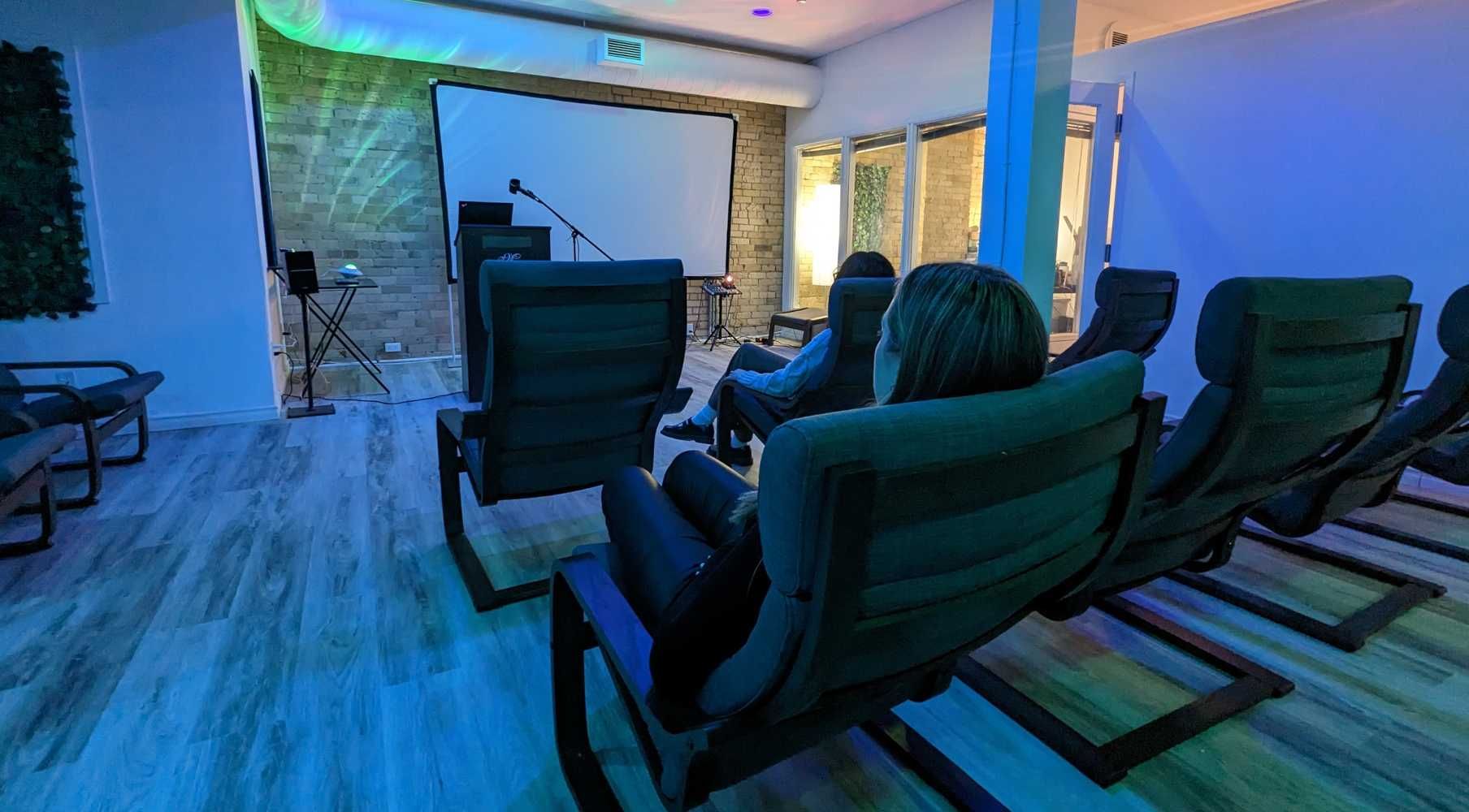 Join us for Hypnosis Made Simple on January 14, 2024 from 1:00 to 5:00 p.m.! This mind-expanding event will take place The Morpheus Clinic for Hypnosis at 49 Elm Street in downtown Toronto.
This is an afternoon-long "crash course" in how to use hypnosis with your friends for fun and relaxation, with a focus on learning the most important principles so that you do not have to use scripts. It's not meant to qualify you as a professional practitioner, although the foundations laid in this course are a solid introduction to further study. For the kind of recreational hypnosis that's often done online or between friends, this course might be just what you need to gain the confidence to find your own, authentic voice. You will learn:
What hypnosis is and isn't, so that you know what to look for
What hypnosis can help with, and its limitations
Risks of hypnosis (this topic is too often neglected by other courses)
Your role, the client's role and how they relate
How to prepare your client for hypnosis
How to prepare yourself for hypnosis, including use of your voice
A very simple induction and deepener
Easy-to-remember guidelines for phrasing suggestions
A few big-picture ideas for what to say during your sessions
The course ends with a demonstration that ties all of these concepts together, as well as time for practice in pairs. Your instructor is Luke Chao, a full-time practising professional who has never depended on scripts in 17 years of professional practice. He believes that you can do the same, when you use your voice with kindness and positive intentions, the way that's described in this course.
This class is an expanded and live version of our free Hypnosis Made Simple program, which can be found online at YouTube and Udemy. The in-class format allows you to hear Luke's latest insights, watch live demonstrations and practice with other participants. It's a non-certification course and does not result in professional qualifications; if you are seeking certification, please click here instead.
To reserve your seat, please make a payment of $97 plus HST at our office, or purchase a mobile ticket online at EventBrite.