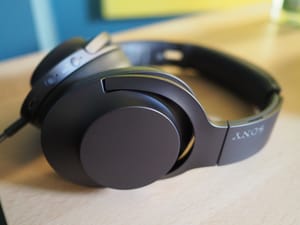 In the summer of 2018, construction started at the former site of The World's Biggest Bookstore just south of our office. Inundated with the sound of machinery for much of the day, we decided to implement a way to isolate clients from the sounds of outside world so that their hypnosis sessions remain blissfully peaceful.
What we devised was a live sound setup that picks up the hypnotist's voice from a head-worn microphone and puts it through a mixer into a pair of comfortable, high-fidelity, noise-cancelling headphones. Using the mixer, we're also able to add soothing background music and fine-tune the sound so everything sounds perfectly comfortable for you.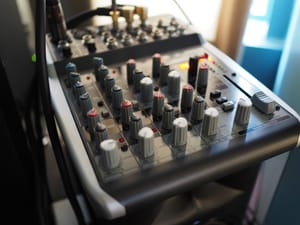 Clients loved our setup so much that, even though construction is essentially inaudible now, we continue to use this setup in nearly every session. All our sound is live, other than the licensed background music, which means that absolutely none of your session is pre-recorded.
Working downtown, it can be hard to escape the sounds of traffic, helicopters and sirens, and we understand that during hypnosis sessions, the quality of your auditory experience is paramount. At The Morpheus Clinic for Hypnosis, we're always looking ways to use technology to improve your hypnotic experiences.