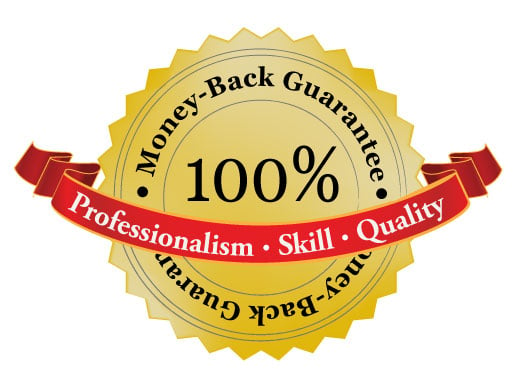 If you're new to hypnosis, you probably have a healthy skepticism about the practice. And to be fair, there's variation in the skill of different practitioners, not to mention many methods of hypnosis that are unproven or unprovable. Skepticism is perfectly natural to somebody first starting to investigate hypnosis.
But we're not skeptical. We're confident that almost all of our clients will be happy with their sessions, and that means we're more than happy to put our money where our mouths are.
That means if you aren't completely satisfied with your hypnotherapist's skill, professionalism or adherence to the pre-discussed plan, we have an unconditional full refund policy within the first three sessions, which covers most of our clients' entire programs. If you can't be hypnotized in your first session, you won't be charged for the session.
We can't guarantee that specific events or outcomes will occur outside our office, because we aren't the only people who influence your life, and you are the largest influence of all. However, we can absolutely guarantee everything that we're in control of, which includes everything that occurs inside our office. In the interest of client satisfaction we have never denied a refund, but we do ask that you fully understand what we can and cannot control.
Our industry-leading policy minimizes your risk when you begin hypnosis with us. Start with a free online self-assessment to understand hypnosis better or request a Hypnosis Action Plan to understand how we would help with your problem.