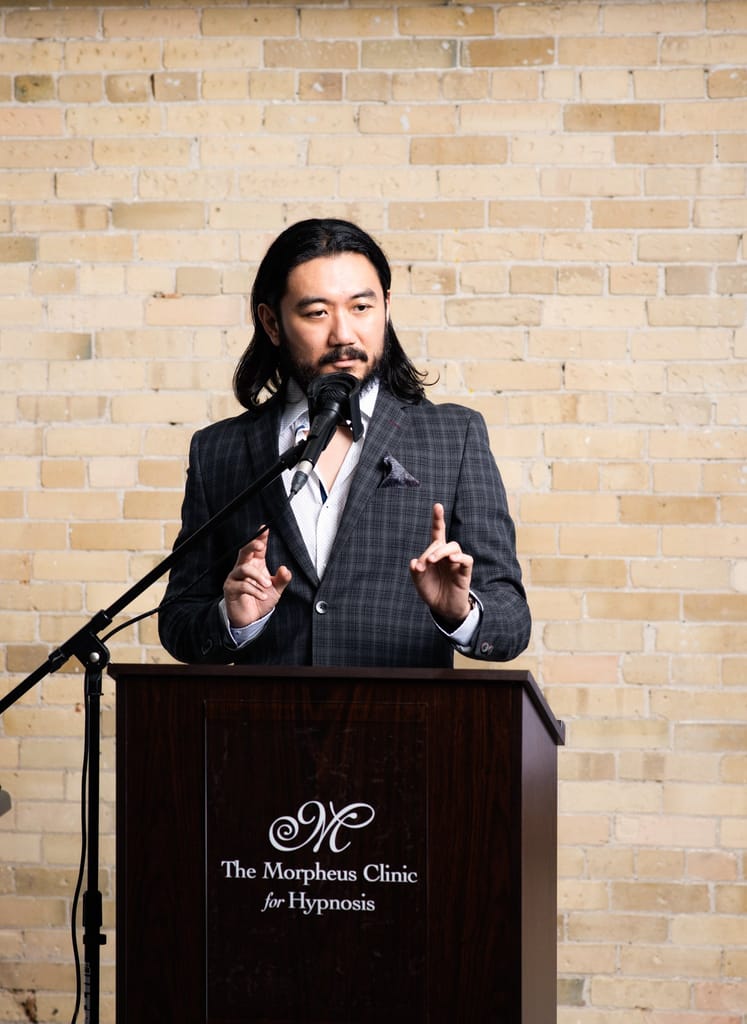 Upgrade Your Leadership Skills in a Workshop Setting
If you have a fear of public speaking, hypnosis can help.
For more than seventeen years, we've been in the business of instilling new and empowering mindsets, and helping people overcome the fear of public speaking is one of the most common requests we get.
We've gotten so good at helping our clients overcome this fear that we've developed a curriculum that takes nearly any anxious speaker and teaches them how to think and perceive like a fearless public speaker in only eight weeks. In other words, you don't have to ruminate over your fear any longer: the solutions will be found in the perspectives of those who don't have your problem.
The biggest mistake many adults make is that they view public speaking as an act of vulnerability or exposure, which is a notion that dates back to grade school, but which is no longer relevant in adult life. Instead, you'll learn to view adult public speaking as an act of pure leadership, where feelings of empowerment are appropriate for the circumstances. Our job is not to give you any kind of illusion about your capabilities, but to help you fully wrap your head around the truth of your current reality.
This workshop isn't just hypnosis, although there will be hypnosis portions in the course, since it's our "secret sauce" for accelerated learning. Whether or not you participate in the hypnosis portions, you're guaranteed to leave with new perspectives you'd never considered before. Here is the tentative curriculum:
Week 1: How your mind–body link works
Week 2: How to manage anticipatory anxiety before a presentation
Week 3: Leadership secrets they don't tell you when they promote you
Week 4: What people care about when you speak, and what they don't care about
Week 5: Managing the inner critic
Week 6: Speaking authentically, from the heart
Week 7: Practice presentations at the podium
Week 8: Final session and Q&A
Price: To be announced (under $1000)
Dates: To be announced (usually weeknights)
Instructor: Luke Chao or Pascal Langdale
Location: 49 Elm Street, Toronto
We will solidify the details once we have enough students who have shown interest. To signal your interest in this workshop, please complete the form below.
Show your interest in this workshop