Start Your Journey with a Group of Like-Minded Peers
There are plenty of companies, products and services that will teach you what to eat or how to exercise in order to lose weight, but few that will teach you how to think so that achieving a healthy weight feels like the most natural thing in the world.
For more than sixteen years, we've been in the business of instilling new and empowering mindsets, and during this time we've helped a lot of people lose weight. In fact, we've become so good at helping our clients overcome their overeating habits that we've developed a curriculum that takes nearly anybody who emotionally eats or overconsumes and teaches them how to take care of themselves in only eight weeks.
Most likely, you already know how to lose weight: eat better food, eat healthy portions, and exercise more. The hard part is finding the sustained motivation to prepare your meals, tolerate hunger, and exercise regularly. That's where we come in. We propose that the underappreciated reason you should treat yourself excellently is that you are life that is under your care.
This workshop isn't just hypnosis, although there will be significant hypnosis portions, since it's our "secret sauce" for accelerated learning. Whether or not you participate in the hypnosis portions, you're guaranteed to leave with new perspectives you'd never considered before: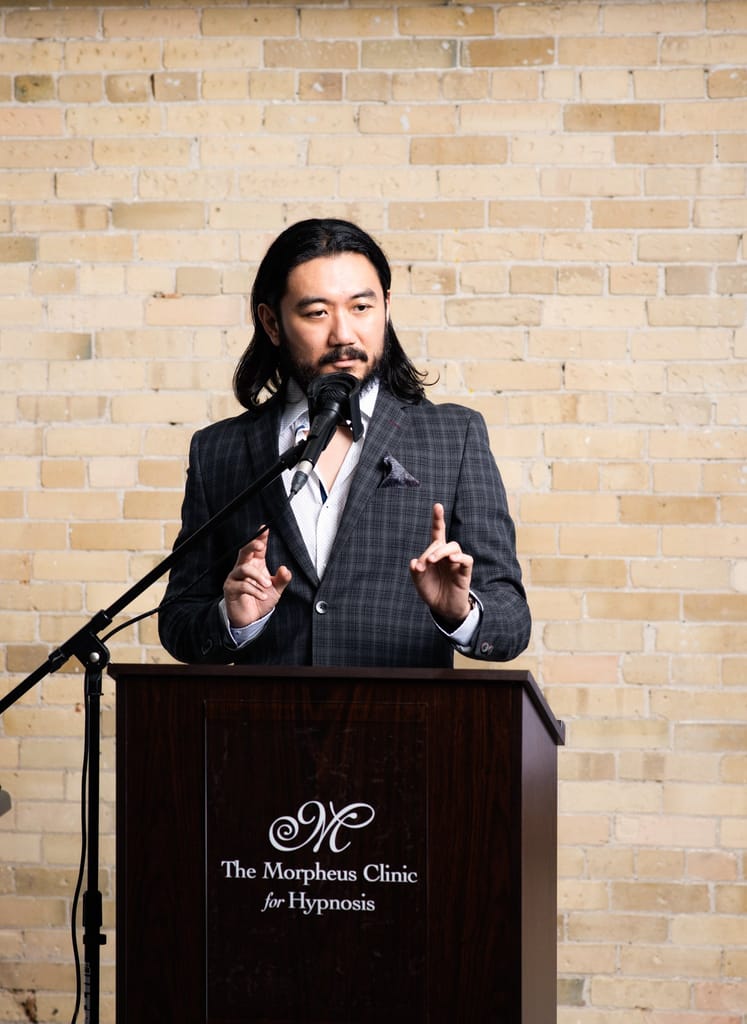 Week 1: How your mind–body link works
Week 2: Basics of self-love, self-respect and self-care
Week 3: How to relax when you're stressed or upset
Week 4: How to make fasting between meals a point of pride
Week 5: How to say no to junk food and extra portions
Week 6: Appreciating quality meals
Week 7: Staying the course: Coping with difficulties
Week 8: Final session and Q&A
Price: $799 + HST
Dates: To be announced
Time: 6:30 to 7:45 p.m.
Location: 49 Elm Street, Toronto
To learn more about the course or to register, please call us at 416-556-4068 or complete the form below to schedule a time to speak with a coordinator.
Request a call about this workshop