Not all hypnosis centres are alike, and hypnotherapists have vastly different amounts of training and experience. Here are some things to consider when selecting the perfect hypnotherapist for you:

Is your hypnotherapist working independently or as part of an established hypnosis centre?
Being a full-service hypnosis centre, we offer benefits that most independent practitioners don't, including managerial oversight, a variety of payment options including MasterCard and Visa, and a real, live person that you can always reach during business hours. We also offer a choice of specialists with differing expertise and a combined thirty years of experience. Even if you're coming in with an unusual problem, one of our associates has probably seen it before. And whether you're most comfortable with a male hypnotist or a female hypnotist, and an authoritative hypnotist or a more nurturing hypnotist, we're able to accommodate you.

Does your hypnotherapist offer any kind of refund policy or method for resolving disputes?
If you're working with an independent hypnotherapist and you're not happy with the service they provide, there's usually little you can do about it. At Morpheus, if you're unsatisfied with your hypnotherapist's skill, empathy or professionalism for any reason, our Managing Director Luke Chao would be more than interested to hear your complaint. If he can't make you happy, we will provide you with a 100% refund. (If it's your first session and you can't be hypnotized, you don't pay.) Our unconditional money-back guarantee means that your satisfaction is completely guaranteed when you choose The Morpheus Clinic for Hypnosis.

Is your hypnotherapist's approach more spiritual or naturalistic?
Approaches to hypnosis fall into two categories. The first incorporates elements of spirituality, such as past-life regression (not to be confused with age regression), spirit entity release and channeling. The second emphasizes the natural world. It's important that your hypnotherapist's approach matches your belief system, or your inner skeptic would make it hard for you to enter hypnosis. Here at Morpheus, we take a strictly scientific approach. We believe that hypnosis can be explained by innate human abilities, and we place our understanding in natural, rather than supernatural, explanations of our work. Our approach is empirically based and we refuse to use any techniques that we cannot explain in practical, rational terms.

Does your hypnotherapist focus mostly on relaxation or results?
You're seeking hypnosis because there's a part of your life you are not satisfied with and that you want to improve. That means your hypnotherapist must focus on the outcome of your sessions, not just on relaxation or enjoying trance. Our goal-oriented approach emphasizes the changes you make in the real world, not merely what you experience during your session(s) of hypnosis. We do not consider our work to be complete until you experience significant, lasting results in your life outside our office.

Does your hypnotherapist design a program specifically for you?
Even if you're suffering from a common issue, your thoughts, experiences, emotions and reactions are personal to you. Likewise, the way you respond to hypnosis might be different than someone else with the same issue. That means it is important to find a hypnotherapist who does not use scripts or recordings. A script is a one-size-fits-all solution that does not address your problems at the root cause, as well as being a one-way monologue that does not take into account your feedback and responses. The other problem with scripted sessions is that they require you to return multiple times—often to hear the same recording—before you see results. All of our hypnotherapists create specifically designed program plans that address your individual needs and the goals you want to achieve, taking into account the way you respond best. This maximizes both your time and your results.

Is your hypnotherapist upfront with the information you need to make an informed decision?
Before you begin hypnotherapy, you need to become comfortable with the process, and know how compatible it is with your individual characteristics and needs. This is why we offer a 30-minute consultation to all new clients—on our time. You will meet with your hypnotherapist to discuss your issues and the results you want to achieve. At this time, your hypnotherapist will conduct a quick screening to determine if hypnosis is the right technique for you. Afterward, you and your hypnotherapist will discuss a personal program plan for you to follow so you are aware of exactly what to expect. Because we believe that information should be easily accessible to those who desire it, this consultation (worth $70) is absolutely free. Furthermore, if you decide not to continue with hypnosis afterward, you are under no obligation to register for a paid session.
Let us prove that we're the best choice you can make for hypnotherapy in Toronto. Contact us and book your free consultation today.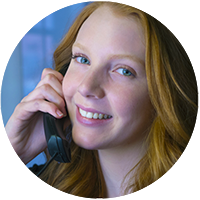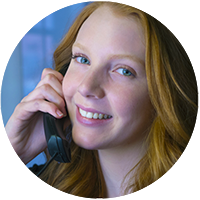 Change is Possible!
Call for a free consultation.
416-556-4068
Change is Possible!
Call for a free consultation.
416-556-4068