As you may have noticed, hypnosis has recently gained attention in the media thanks to none other than Kate Middleton. The Duchess of Cambridge treated her severe morning sickness with hypnosis, and chose to deliver her baby using hypnobirthing techniques. This is only the most recent example in what has long been a celebrity trend.
For years high-profile actors, singers, television personalities and professional athletes have been using hypnosis for everything from quitting smoking to boosting their careers. Many have openly extolled their experiences of being treated by the likes of Kevin Stone ("Hypnotist to the Stars") and celebrity hypnotist Paul McKenna. Thanks to this publicity, hypnotherapy has acquired a reputation as a natural option, opposed to more invasive and expensive treatments such as drugs or surgery. Because it is safe, effective and can help with a variety of issues, hypnosis is becoming more and more popular as an alternative therapy treatment.
Hypnobirthing
Kate Middleton and Kim Kardashian very recently used hypnosis to alleviate pregnancy anxiety, stress and morning sickness, and ease delivery. Other stars who have had "hypnobirths" are actresses Tiffani Thiessen, Pamela Anderson, Bridget Fonda, Melissa Joan Hart and Emily Deschanel; models Gisele Bunchen and Miranda Kerr; and Canadian singer Alanis Morissette. Jessica Alba delivered both of her children using the Mongan Method of hypnobirthing, and advocated hypnosis on the Ellen show and in US Weekly magazine.
Quitting Smoking and Other Addictions
Hypnosis is also a very popular health treatment among celebrities who want to quit smoking. It gained global attention in 2004 when Matt Damon lauded hypnotherapy to Jay Leno on The Tonight Show. Other stars who have successfully used hypnosis to quit smoking include Ben Affleck, Ellen Degeneres, Drew Barrymore, Ashton Kutcher, Charlize Theron, Billy Joel and Brittany Spears. Aaron Eckhart credits self-hypnosis with helping him give up smoking and alcohol, and consequently changing his life.
Healthier Habits
As you can see, hypnosis has helped celebrities of all backgrounds develop healthier living habits. When he was a child, Orlando Bloom's parents hired a hypnotist to combat his chocolate addiction. Ex-Spice Girl Gerri Halliwell, singer Lily Allen, model Sophie Dahl, and Duchess of York Sarah Ferguson have all used hypnosis to lose weight and get in shape. Of her experience, Lily Allen says, "After the hypnotism, I want to go to the gym every day, otherwise I feel really bad… I'm really good about everything at the moment—I've never been happier." Thanks to hypnotherapy she dropped 4 dress sizes.
Motivation and Personal Improvement
Many of our regular clients use hypnosis to quit smoking and lose weight, and others use it to gain confidence and motivation in order to become successful in their professional and social spheres. Numerous celebrities have proven that it can be done by using hypnosis to assist their careers. Sylvester Stallone claims that while he was writing his hit movie Rocky, hypnosis gave him the motivation to keep submitting his script after it had been rejected by producers. While shooting Rocky, Stallone listened to recordings by hypnotist Gil Boyne to boost his confidence for the role of the macho boxer. Boyne also helped singer Dolly Parton overcome pre-show nerves, and hypnotized actress and comedian Lily Tomlin so that she could access the creativity of her subconscious. While filming Waterworld, Kevin Costner flew his personal hypnotist to the movie set in Hawaii to cure his seasickness. Hypnotherapy has been used by actors Bruce Willis and James Earl Jones to cure their stuttering, and by Princess Diana to improve her public speaking.
Professional Athletes
Hypnosis is also an extremely popular tool for professional athletes, many of whom already use visualization to improve their game. Tiger Woods utilizes this hypnotic technique to "get into the zone" and prepare for golf tournaments. Golf legend Jack Nicklaus is very open about his passion for hypnosis and mind enhancement, having used it to improve his concentration during games. Tennis pro Jimmy Connors used hypnosis to maintain focus during important tournaments, and claims that hypnotic techniques helped him practice his winning strokes prior to the US Open Championship. More recently, pole-vaulter Steve Hooker credits hypnotherapy with helping him earn his 2008 Olympic gold medal.
Celebrities are constantly in the public eye and have to make careful life decisions, and it is telling that so many of them use and endorse hypnosis to treat a variety of issues. So when you come across a skeptic, feel free to cite these examples and prove that hypnosis is fashionable, modern, easy and safe—and that it works!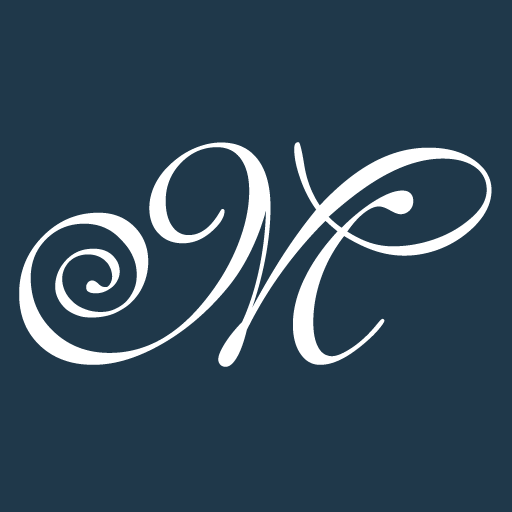 One of our Client Care Coordinators published this post.